Enable Jio 4G Network in 3G mobile: I saw so many Google searches about how to use Jio Sim in 3G phones and also one of the most frequent questions asked on Quora and other forums. I hope this trick will help you out. Before going to these steps you need an activated Jio 4G SIM then you can go through my article. Find your nearest Jio Store get a Jio 4G SIM card to enjoy the free 4G data and calls offer.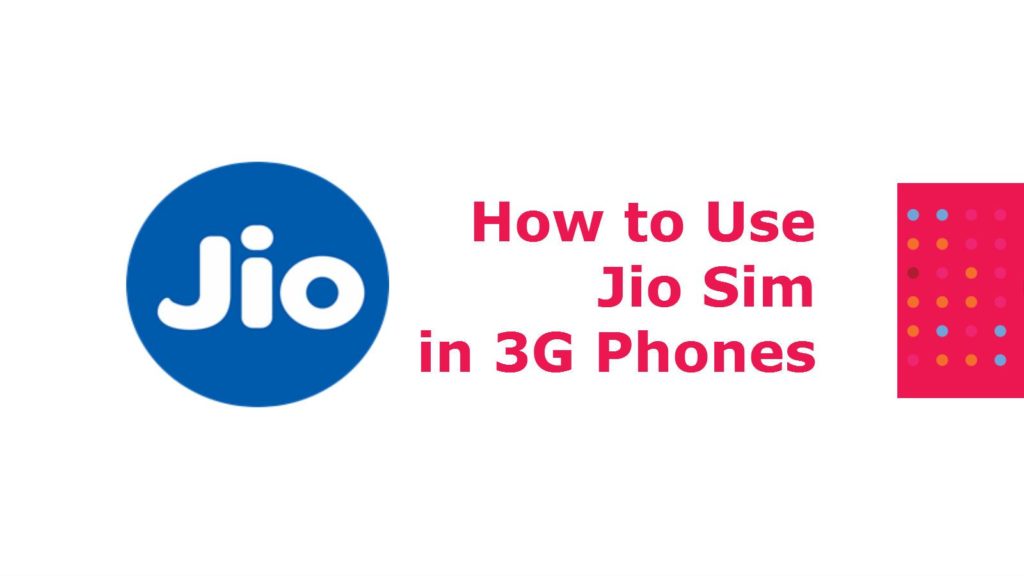 Nowadays we can easily get Jio SIM in different ways to Run the Jio Sim in 3G phone.
With the use of this trick which you going to know to make the 4G services from Jio to work on your 3G mobiles. However, make a note that you can use only 3G service only and this would be considerably faster than the ones provided by the other service providers.
Reliance Jio 4G SIM in 3G Mobiles Requirements
Your 3G Smartphone should have these requirements.
Android 4.4 KitKat or above

MediaTek chipset
Step by step to use the Jio 4G SIM card on 3G mobile
First, download and install the MTK Engineering Mode Android app on your mobile from Google play store.

Open the installed app or enter the mobile specific code for Engineering Mode.

Tap on the MTK Settings and Select Preferred Network Option.

Then, you need to choose the network mode from 4G LTE, WCDMA or GSM.

You can save it and restart your mobile.
Please NOTE: Jiouser will not be responsible if anything goes wrong during the process. Users should proceed at their own risk.
Alternative method to use in 2G and 3G Smart Phones
You can also go with "JioFi" but you won't be able to use other network sims, it comes to a Jio SIM. Once the Jio SIM activated, you can connect to 2G and 3G Smart Phones by latching on to the hotspot created by the JioFi device. Now Jio offers it only @ Rs.1999 & there is 100% cashback on JioFi on an exchange of old device.
With the JioFi activate hotspot, enables family members at homes or the entire staff at small enterprises to be connected to Jio Digital Life.
For voice calls, users need to download "MyJio" official app on their 2G / 3G Smartphone from Play Store.
If you have further any doubts comment down below we will help you out.