We have thanks to our favourite network Reliance Jio which was launched last year, it has helped Indian telecom sector has reached now rank 15th worldwide among the 75 countries in terms of Global 4G availability. Jio has managed to grab 100 million subscribers with preview offer in first six months which gives free calls and data to users.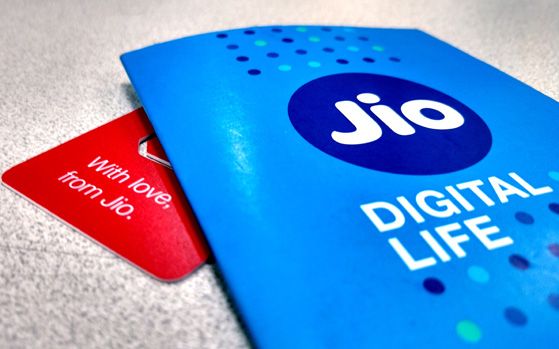 India ranked 15th in global 4G availability in Q1 2017
According to a survey by London-based wireless coverage mapping company opensignal revealed on 7th Wednesday "India ranked 15th in global 4G availability in Q1 2017."The company collected data from user smartphones across 75 countries under regular usage conditions. The report also mentions that 4G speeds in the country dropped drastically by more than 1Mbps in just six months.
The company's "State of LTE" report, Indian smartphone user had 71.6 per cent 4G availability in the third quarter of 2016 which increased to 81.6 percent in the first quarter of 2017. This helped India reach the 15th spot among the 75 countries in the 'State of LTE' report.
Indian Telecom Market
"India is one of the most dynamic and fast-changing mobile markets. The government and other stakeholders must continue to seize the immense opportunity and climb the global rankings across all parameters, to ensure high quality and consistent mobile experience for its one billion plus mobile users," said Brendan Gill, co-founder and CEO, OpenSignal, in a statement.
However, when it comes to 4G download speed, India lagged. The 4G download speeds averaged 5.1 Mbps in the country, dropping more than a megabit per second in just six months.
"These 4G download speeds are only marginally faster than the average global 3G download speed which is at 4.4 Mbps," the findings showed.
OpenSignal SurveyMajor Improvement in 4G Availability
ET citing OpenSignal survey states that average 4G speed in India was 5.1Mbps, which is 1Mbps lesser than what was reported six months ago. South Korea was ranked to the top in terms of 4G availability, and second highest when it came to LTE speeds. Countries like Singapore, Norway and Netherlands were named among best-performing nations.
The OpenSignal further reports that the US has jumped to number four position from the number 10. In the US, LTE is now available to an estimated 86.5 percent of the population, which the group called "an impressive feat considering the huge physical size of the US compared to the smaller geographies of its 4G peers."
It further said that 15 countries now offer average LTE speeds of 30Mbps, up from 11Mbps in the previous report. "South Korea and Japan continue to lead the world in LTE availability and speed, covering more than 90 percent of their respective populations. However, as mentioned, Singapore offers among the very highest speeds while Japan was at around 25Mbps," it noted.