Reliance JioFiber working towards a home broadband service could be launched around Diwali in the month of October this year. It is likely to offer high internet speeds at low cost to consumers. According to a report, the Jio home broadband service is expected to be operational in 100 cities and offer 100GB of data at a price of just Rs 500.
From this year beginning 2016, we read so many news about home broadband Jiofiber's launch would be June. But officially there is no news for the exact launch date. Reliance Jio's Twitter handle had tweeted this out, "The Jio Fiber Preview Offer has currently being launched in select areas of Mumbai, Delhi-NCR, Ahmedabad, Jamnagar, Surat and Vadodara. Our network is in the process of being rolled out to other cities."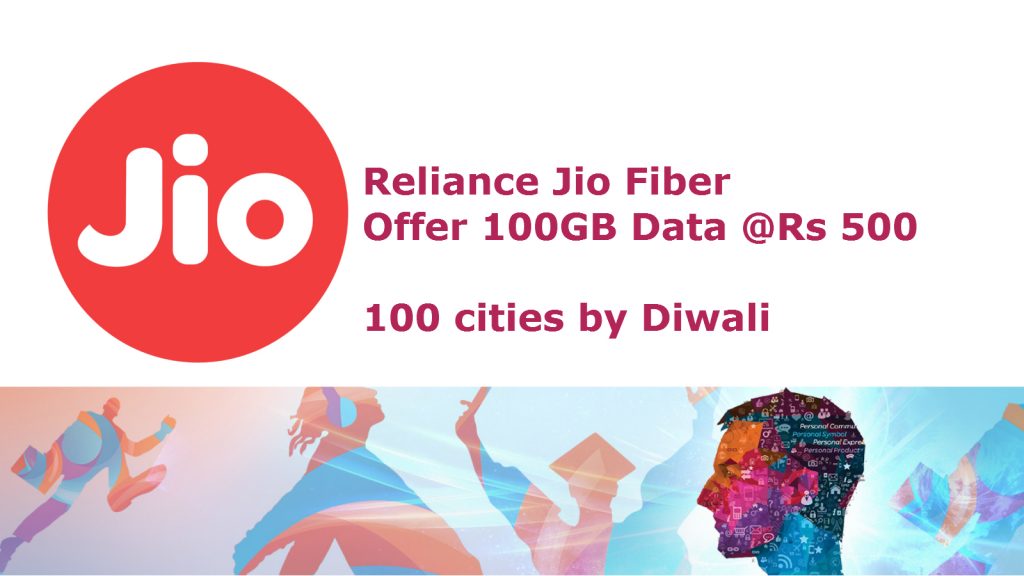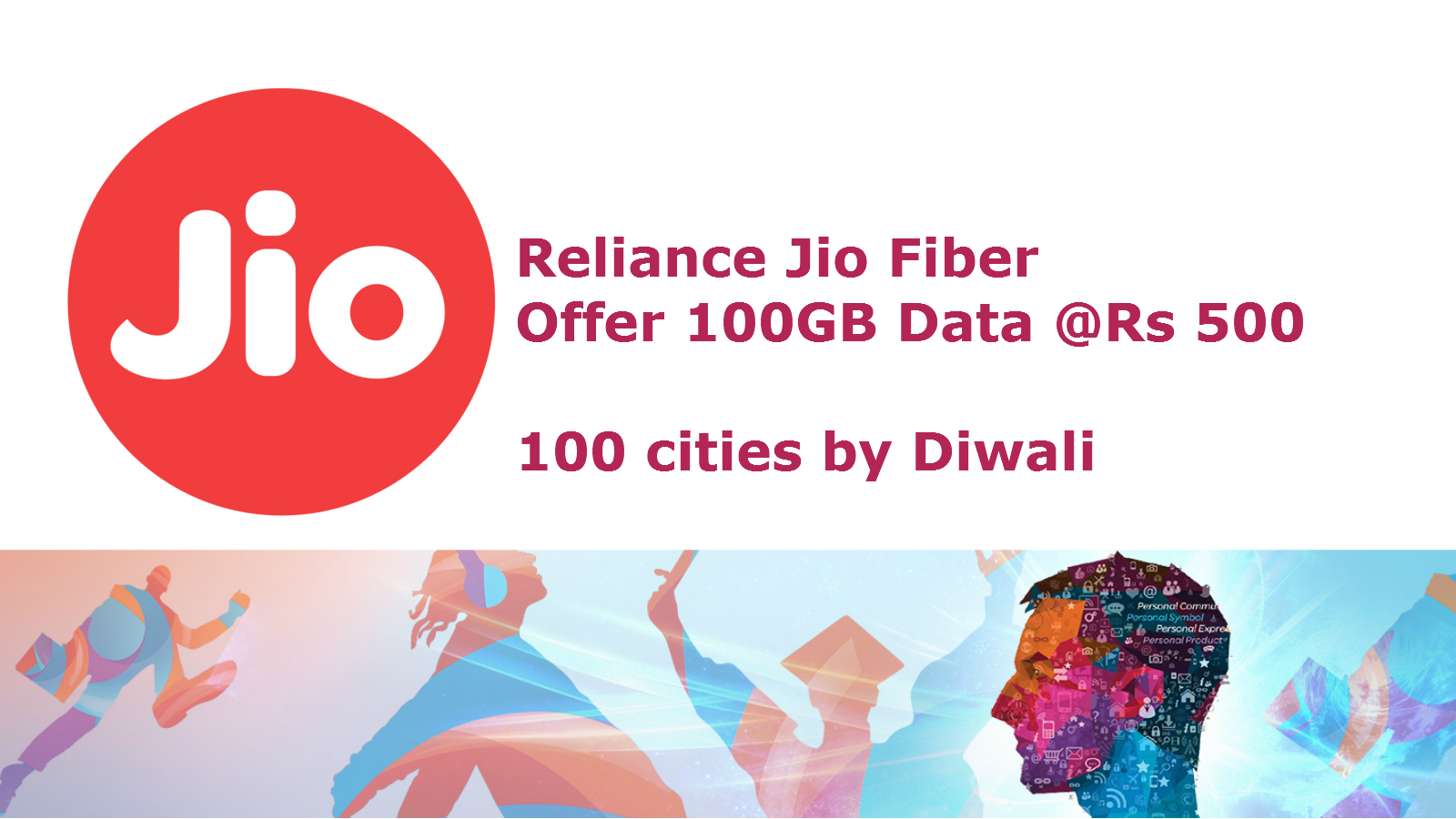 Reliance JioFiber Broadband Launch by Diwali
So far, the company has not revealed the official launch date for JioFiber remains unknown, the news about FTTH service to be launch by Diwali this year and will affordable internet services in India.
JioFiber will definitely again impact on the segment of the broadband market, the other big broadband players ready to face services of broadband competition from Jio. Already existing broadband services are gearing up for the incoming tariff war. As we observed, Airtel has already updated with new tariffs in its existing broadband plans, followed by BSNL and MTNL.
In comparison, when the companies like Airtel currently is offering its customers, 1000GB data free for one year if they sign up for the broadband service via online. It shows extended beyond the industry's estimates, triggering a price war. However, the free data offer is limited only to the NCR region.
Impact by Upcoming Jio Fiber Service
If the company's past records are anything to go by, the upcoming Jio Fiber service could also follow similar route.
There are 4 new Airtel offers – Monthly plans – Rs 1099, Rs 1299, Rs 1499 & Rs 1799. In this Airtel plans list you can get 100GB of bonus data for 1 year.
Under Rs 1000 Airtel Broadband Plans:Rs 899 can get the customer, 750 GB of data for a year. Under the plan, users could get 60 GB broadband data for Rs 899.
Under the Rs 1,099 plan user can get 90 GB data.
Under the Rs 1,299 plan user can get 125 GB.
The Rs 1,499 plan user can get you 160 GB.
Recently, ACT Fibernet company had announced the launch of 1Gbpsbroadband service in India, and the first city to get a high-speed wired internet broadband connectivity was Hyderabad.
ACT Fibernet Plan: The 1GB plan has been initially priced at Rs 5,999 per month with a FUP of 1TB. ACT has also expanded the network to Delhi and is offering 100 Mbps speeds.
It will be interesting to see how Jio's entry will disrupt the $2 billion wired broadband market and what will the existing competitive companies do. For now, we will have to wait and watch if the Diwali launch date turns out to be live services.