Jio International Roaming Incoming & Outgoing Call and Data Tariff: Jio's International roaming pack is priced at Rs 1101. So if you're planning to travel abroad, make sure you check Jio's international roaming packs before you leave the country. To avail international roaming pack, you need to recharge with Rs 1101 pack via MyJio App or Jio.com. While Reliance Jio does not offer international roaming, customizable tariff plans aren't available. As of now, it only offers pay-per-usage rates for all countries which are slightly expensive when compared to other telcos.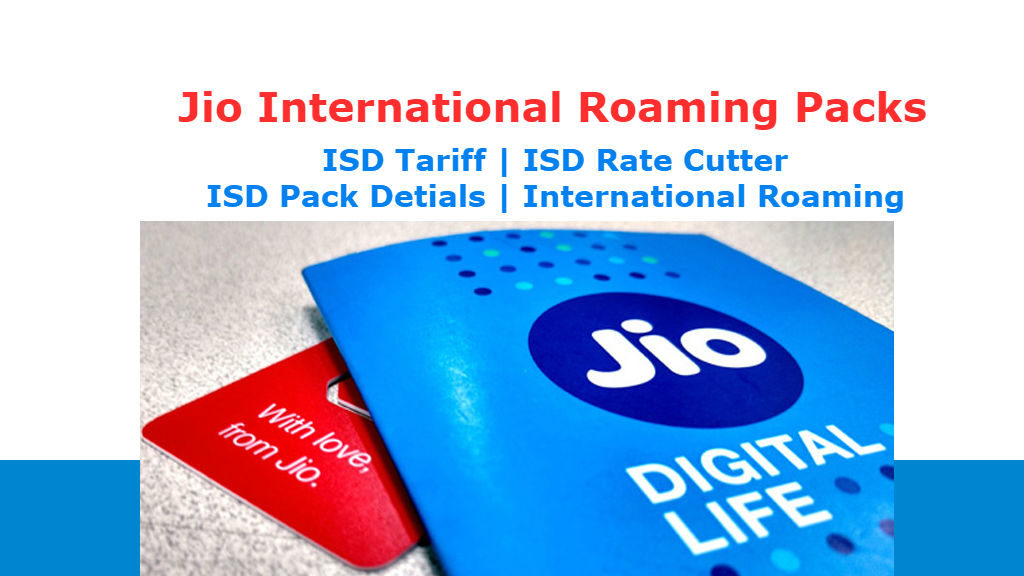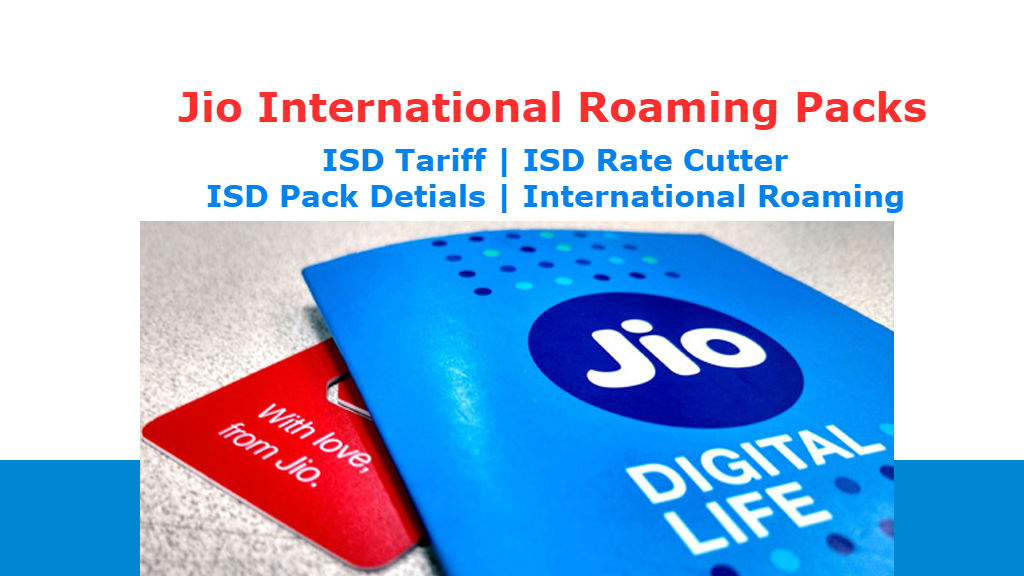 What is International roaming?
International Roaming is a service which allows you to use your Jio SIM while traveling to another country outside India. Users can now travel 170+ countries and can enjoy seamless voice, data and SMS service experience with Jio SIM.
Jio International Roaming Plans
If you're traveling abroad, you should know Jio international roaming plans will be applicable in a number of major countries:
Jio International Call Rates: Reliance Jio has recently launched its international tariffs, including Jio ISD rate cutter plans which offer international calling at as low as Rs 2 per minute. Users need to recharge with Rs 501 to activate Jio's rate-cutter plans. International calls to countries including USA, Singapore, New Zealand, UK, Belgium, France, Malaysia, Hungary, Portugal, Japan, Denmark, Switzerland, Sweden, Nigeria and more can be made at Rs 2 per minute.
Plus, those local calling to Latvia, Liechtenstein, Macau, China, Democratic Republic of Congo, Argentina, Israel, South Korea and more will be charged Rs 10 per minute. Reliance Jio's international call tariffs goes up to Rs 50 per minute for places like Gibraltar, Guatemala and Iran.
How do I Activate International Roaming on my Jio Number?
For Prepaid as well as Post Paid Customers
You can recharge your Jio number with Jio International Roaming pack of Rs.1101 through:
Type 1: MyJio app by clicking Get Prepaid Plans>EXTRAS
Type 2: From official website jio.com, Click on Quick Pay (on home page)> Recharge> Enter Jio number>Extras>International Roaming 1101>click on recharge.
Type 3: You can visit nearest Jio store or Jio Retailer to recharge your Jio number with International Roaming voucher for Rs.1101
Your IR services will automatically gets activated along with the IR pack after the recharge.
Your IR services will also be automatically activated along with the IR pack post successful recharge.
For More Queries contact Jio Customer Care
Note: Jio Roaming pack will be activated within 4 hours of the recharge. Please ensure that your SIM is active during this period. Signals will be stopped once the activation process begins. You need to restart your phone for your request to be processed.
Top major telecom operators Reliance Jio, Idea, Airtel and Vodafone offer international roaming services so that you can make and receive calls to or from home country.
I think this article will give you complete details regarding Reliance Jio International Roaming Plans, Rate Cutters and Activation.
If you have further any doubts comment below we will help you out. And For the latest Jio news and Jio offers, follow Jiouser onTwitter,Facebook, and subscribe to ourGoogle+Community.