Jio Prime Membership Renewal:Hello Jio Users, we all know the famous Jio Prime membership plan, soon it will expire on March 31st, 2018. This was announced last year to provide Reliance Jio users access to extra data, calling benefits and other offers will be entitled to the Jio Prime subscribers. The Jio Prime membership cost Rs 99 for the period of one year, which is now nearing its end on March 31. In a major push, Reliance Jio extended the 'Jio Prime Membership' benefits by one more year for the existing Jio Prime users. According to a statement released by the company, 'Prime benefits' will be available for the existing members for another year at 'no additional recharge'. Here's is everything you need to know more about Jio Prime membership Renewal your existing subscription.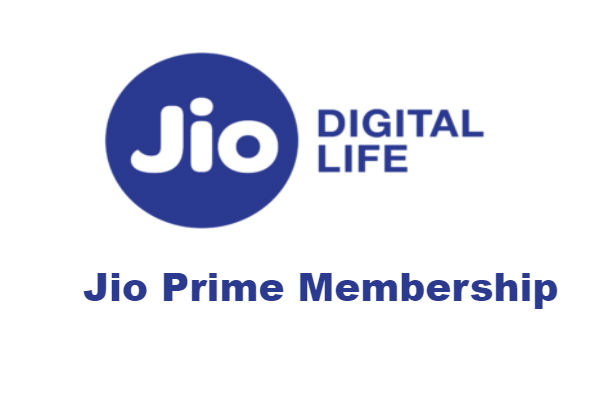 Jio Prime Membership Renewal
Jio Prime Set to Expire on March 31, What Will Happen Next:Prime subscription ending today, at this time, when the Reliance Jio Prime membership is about to end, Mukesh Ambani make anannouncement regarding for its subscribers on yesterday.
Reliance Jio has announced a bonanza for its Jio Prime members, who took Prime subscription at Rs. 99/year will get another year of complimentary Prime benefits at free of cost," Reliance Jio said in a statement.
How to renew Jio Prime membership? Steps:
Step 1: Open MyJio app on your smartphone.
Step 2: Once you are in the app, you will be able to see the 'Get Now' tab on a banner which reads, 'Congratulations! Extend JioPrime for a year, FREE'. You will need to tap on it.
Step 3: Once you click on the banner, you will be redirected to the page where the user will be able to raise a request for availing free Prime membership.
Step 4: Once the request has been raised, you will be subscribed to the Jio Prime Membership for one more year.
Step 5: Now, you will be able to enjoy the benefits of Jio Prime membership for one more year.
In case you are not a Jio Prime member, then you can also enroll yourself in the membership plan. However, all you need to do is to pay Rs 99 as fee to avail the offers and benefits provided by Reliance Jio.
It is speculated that the users can expect either continuation of Prime services for another Rs 99 (Jio prime membership price) for another year, or the network provider may do a small increase in the subscription fee.
Jiouser more Updates
Jio Prime Membership Recharge 99:
Previously Jio Prime users were to be given special benefits and offers, such as additional data at the same prices compared to non-Prime members. Somewhere down the line, Prime membership became a requirement for all popular Jio plans, and if you didn't already have one, it would automatically be added to your number, if you were recharging your Jio number from the official app or website.
Jio Prime Membership Recharge: The Prime subscription is essential for all the benefits and offers that company provides from time to time, such as discounts and cashback on recharge packs.
Jio Prime subscribers Benefits
Free unlimited data and voice call services.

Special recharge plans with more additional data and validity.

Free access to JioApps subscription including JioTV, Jio Music, JioCinema, Jio4Gvoice, Jiomoney, Jio Security,

Jio

Cloud, JioTV and more.

Free VoLTE-based voice calls to any network, even on roaming with no blackout days either.
I think this article will give you the complete details regarding Jio Prime Membership Recharge Offer Details.
If you have further any doubts comment below we will help you out. And For the latest Jio news and Jio offers, follow Jiouser onTwitter,Facebook, and subscribe to ourGoogle+Community.