According to social media report Reliance Jio 4G VoLTE features mobiles will launch in Indian markets soon. The Mukesh Ambani Jio company Lyf range of phones will soon be launching the feature phones in two processor variants (Qualcomm and Spreadtrum Chipsets), which are already in production process – according to a report by 91mobiles.
The main importance of backed Reliance Jio is aiming to hit the rural market with these low-priced feature phones, which are come with Jio 4G SIM as well as Jio apps.
According to a new online report, the Reliance Jio VoLTE-enabled feature phone will be available with Qualcomm or Spreadtrum chipsets and the prices will start at $27 to $28 (approximately Rs 1,740 to 1,800).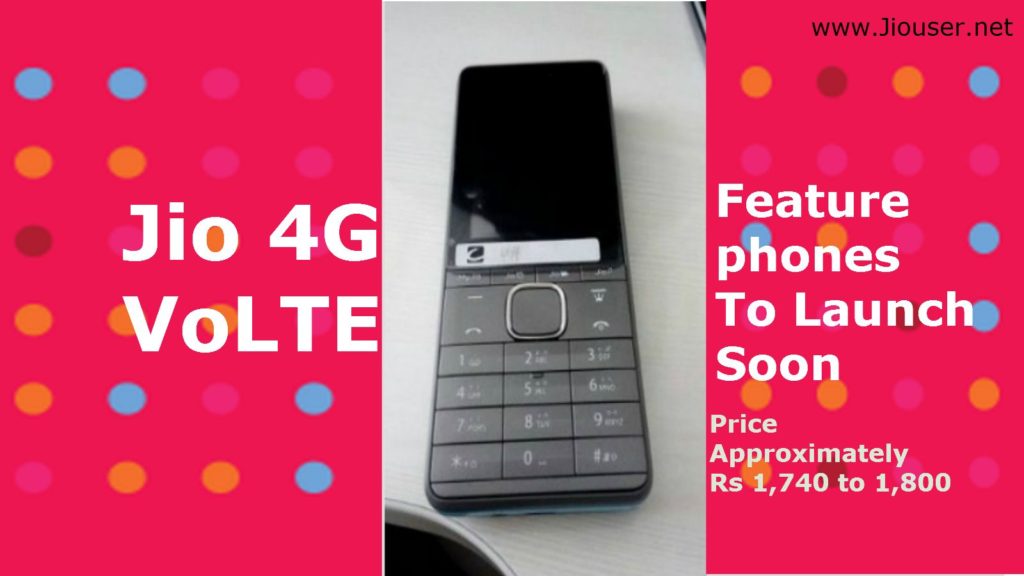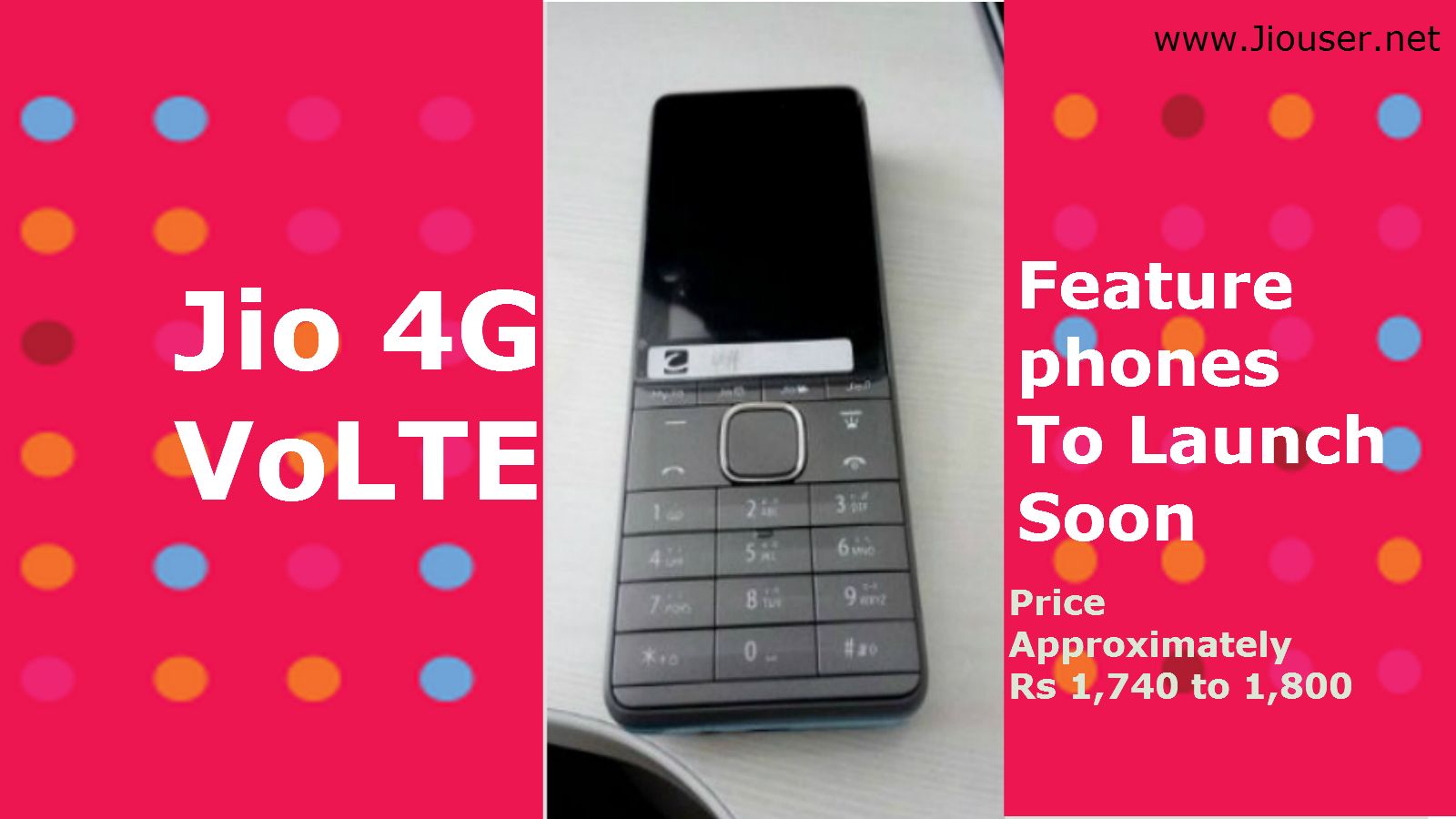 The Reliance Jio 4G VoLTE Feature Phone's Image Leaked in January this year. If you once observe the image is the presence of four buttons below the display and above the alphanumeric keyboard, corresponding to the MyJio, JioTV, JioCinema, and JioMusic apps, from left to right.
Reliance Jio 4G VoLTE Feature Phone Specifications
As for the specifications, the Reliance Jio 4G VoLTE feature two devices are powered by Qualcomm and Spreadtrum processor. The new phone is expected with 2.4-inch screen, 512MB RAM, 4GB internal storage with an optional expansion support through microSD card. VoLTE device will come with -2MP (megapixel) rear camera, and VGA (Video Graphics Array) front snapper. As expected, it will come preloaded with Jio's suite of apps. Apart from the Jio SIM for 4G connectivity, the feature phones will include connectivity options like Wi-Fi, NFC and GPS, though there is no confirmation yet of the wireless tethering option.
What is Feature Phone?
A mobile phone that incorporates features such as the ability to access the Internet and store and play music but lacks the advanced features same as smartphone.
Reliance Jio 4G VoLTE feature phone price
The Reliance Jio VoLTE feature phone will available with the Qualcomm chipset will cost $28 ( or approx Rs. 1798), while the Spreadtrum chipset device will be a slightly low cost at $27 ( or approx Rs. 1734). The company will sell the handsets at subsidized prices initially, as it has with the Reliance Jio 4G mobile services, in a bid to increase its telecom user base of around 110 million. With a subsidy, the company may just offer the phones at the previously reported price tag of Rs. 999-1,500.
The advanced feature mobile phones will continue to lead the Indian market. As per research conducted by CMR (Certified Marketing Representative), 59% of the overall mobile phone market in India still dominated by feature smartphones. Rural market in India is still untapped, and there is a massive chance for both smartphone manufacturers and network providers.