Reliance JioFiber Broadband Service to Roll Out by March end | Online Booking
Jio Fiber Broadband Connection: Hi Jiousers today we are going know about most awaiting service Jio Fiber. Reliance Jio could soon be entering the broadband space to offer low-cost FTTP internet services to their consumers. As per a report by TelecomTalk, the Jio Fiber broadband service to launch by March end. The company has been under testing since more than a year on its broadband service in select regions of the country (India). However, as per a new report broadband service is expected to go live by end of this quarter.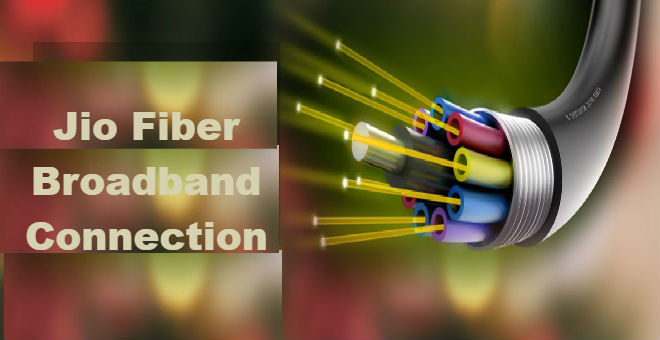 Reliance Jio Fiber Broadband Service
As we know on the basis of report, Jio's Fiber Broadband Preview offer has already been rolled out in select localities of Mumbai, Delhi-NCR, Ahmedabad, Jamnagar, Surat and Vadodara. We are expecting, in the year 2018 first phase of JioFiber will roll out in Delhi, Mumbai, Ahmedabad, Jaipur, Hyderabad, Kolkata, Surat, Vadodara and Visakhapatnam.
Here we are previous read few articles JioFiber testing had begun in some select areas. As far as pricing goes, the company is expected to trigger a tariff war among popular broadband network providers, just like it did with the Jio 4G network.
Jio Fiber Internet Plans
Initially, JioFiber is expected to offer 100mbps speed with a data limit of 100GB. While this might not sound revolutionary per say, the effective price of Rs 0 will prompt a lot of first-time subscribers to take up a JioFiber connection.
According to the report, Jio is expected to offer JioFiber speed up to 100mbps with a data limit of 100GB. Other broadband providers such as ACT Fiber, Airtel Broadband, Excel Broadband, You Broadband (Vodafone), BSNL, and MTNL will be affected by the entrance of Reliance Jio in the broadband space.
Jio's broadband offer: Reliance Jio is reportedly will come with broadband and Internet TV connection, into a single service. This is being done so that a user need not pay separately for their landline, broadband and cable TV connection. Customers will reportedly have fixed voice, media share, live and catch up TV, home automation, surveillance and gaming services bundled together and get access to the company's suite of apps as well.
How to Apply for Jio Fiber Broadband Connection
Jio GigaFibre broadband will be offered as a welcome offer to all in coming months. The Jio Fiber welcome offer will roll out after the official announcement. Then you can enjoy Jio broadband service by applying Jio Fiber Connection.
Jio Fiber broadband service will come only in a few select areas. If, You are interested in Jio Fiber broadband connection then follow the latest updates here on Jio Fiber and we will inform you when JIO fiber broadband is available in your area.
I think this article will give you the complete details regarding Jio Fiber Broadband Connection Online.
If you have further any doubts comment below we will help you out. And For the latest Jio news and Jio offers, follow Jiouser on Twitter, Facebook, and subscribe to our Google+ Community.