Reliance Jio on Tuesday (24/04/2018) announced a special service, called "JioEverywhereConnect", mainly designed for smartwatches without requiring the phone to be carried along. JioEverywhereconnect service will enable Jiousers to use the same mobile number on iPhone and Apple Watch Series 3 (GPS+Cellular)? Apple Watch Series 3 is ready to launch cellular version of the smartwatch in Indian market and Delivery starts on May 11, with pre-orders starting on May 4. Reliance Jio and Bharti Airtel are set to launch the Smartwatch entry into the Indian market. Reliance Jio said its customers can pre-book the Apple Watch on its official website Jio.com, Reliance Digital and Jio Stores across the country.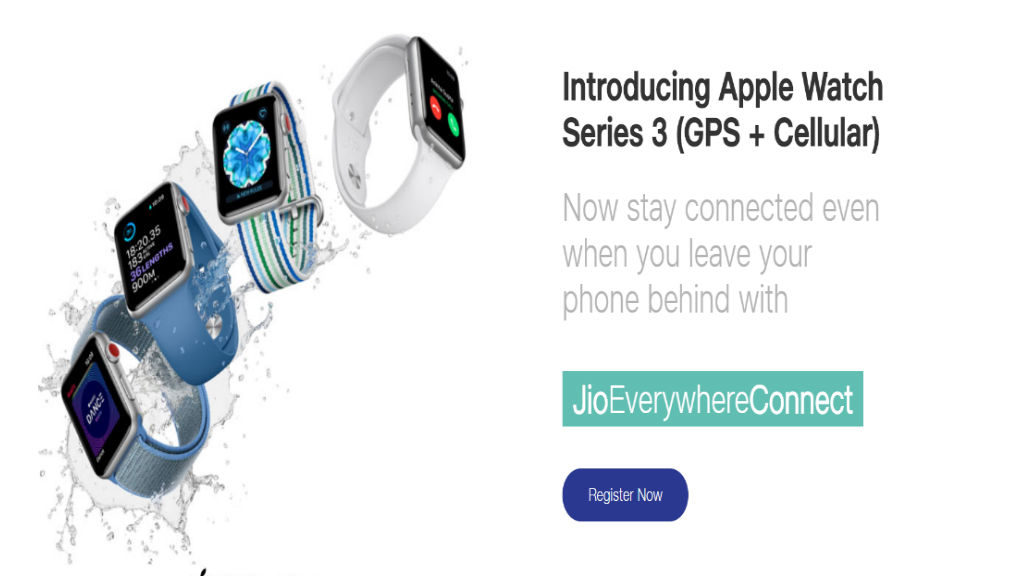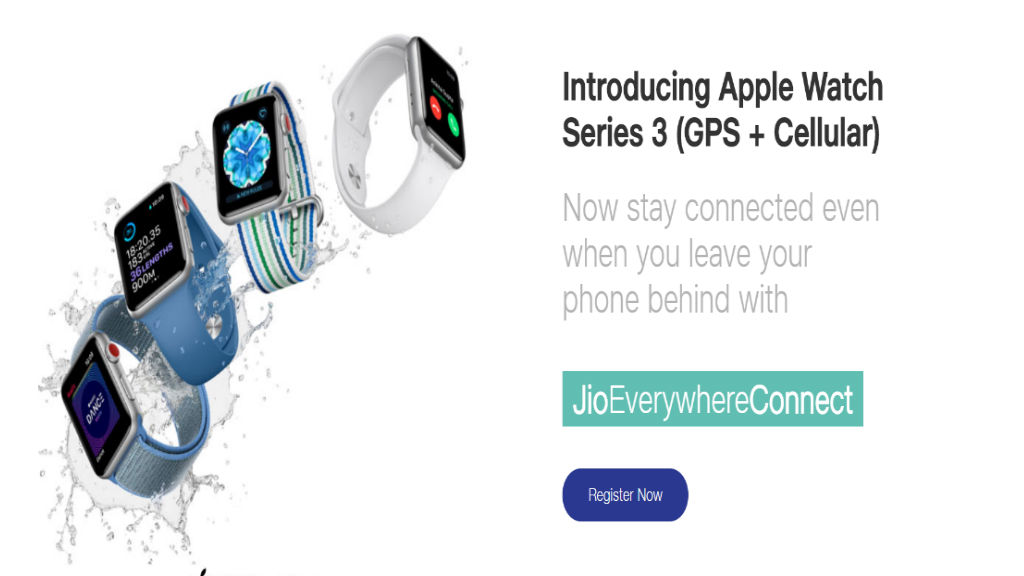 Reliance Jio's Offer on Apple Watch Series 3
According to sources, customers will be able to pre-order for the Apple Watch Series 3 Cellular will begin from May 4, 2018, and the sale starting on 11 May. The pre-registration will be available on both Airtel and Reliance Jio's website as well as Reliance Digital and Jio stores. Apple Watch Series 3 Cellular will be available in stores starting May 11, 2018, according to Reliance Jio.
Considering that these cellular connections for the Watch Series 3 will essentially just double up and work for both the iPhone and the Apple Watch, there will be no additional charges for the connectivity.
Apple Watch Series 3 is the third-generation of Apple Watch released in September 2017.
While Airtel is only extending the service for postpaid users, Reliance Jio is offering it for both prepaid and postpaid subscribers.
How to Activate SIM on Apple Watch Series 3: Step by Step Guide
In order to activate cellular connectivity on the iPhone and Apple Watch Series 3, here is the step by step guide.
You must update the device to iOS 11.3 on iPhone, watchOS 4.3 on Apple Watch.

Once updated, Go to iPhone Settings > General > About and then just follow the prompt to update the carrier.

Activate on Apple Watch: "To activate, open the Apple Watch icon on your iPhone, then pair the Apple Watch with your Jio number. Please ensure that your iPhone newer model is on OS 11.3 or later," according to Reliance Jio.
The iPhone-market launched its third generation "Apple Watch" in September 2017 in India and itself is already available to purchase on Amazon India, priced at Rs 28,889. However, purchasing from the network provider itself saves the hassle of getting a cellular connection separately. The additional introductory offers are also a benefit.
Know about Apple Watch Series 3
Apple Watch Series 3 comes in two models, one with GPS and cellular, and one with GPS only, both featuring a 70 percent faster dual-core processor and new wireless chip. Apple Watch Jio Offer and Features.
I think this article will give you the complete details regarding Jio Announces Apple Watch Series 3 Online Bookings, Special Service.
If you have further any doubts comment below we will help you out. And For the latest Jio news and Jio offers, follow Jiouser onTwitter,Facebook, and subscribe to ourGoogle+Community.