Jiophone WhatsApp Download: The Reliance Jio Phone is most popular as 4G feature phone with a price tag of Rs. 1,500. The phone comes preloaded with the Jio suite of apps which include JioMusic, JioCinema, HelloJio, JioGames, JioTv App, JioShare, JioVideocall, and JioXpress (for news). Now, users can get Jio phone WhatsApp experience in the 4G feature phone. Besides Whatsapp in Jiophone, the device runs only limited apps which are compatible with the KaiOS platform.
The latest update unveils users may get Jio Phone WhatsApp download will be rolled out sooner than expected. Considering the fact that the handset runs on KaiOS, it does not offer Jio phone WhatsApp App support. Yet, the company has been spotted working on a KaiOS version of the app, which will bring the WhatsApp for Jio Phone users. Linux based KaiOS liter version operating system is now set to launch to full-fledged operating systems like Android and iOS.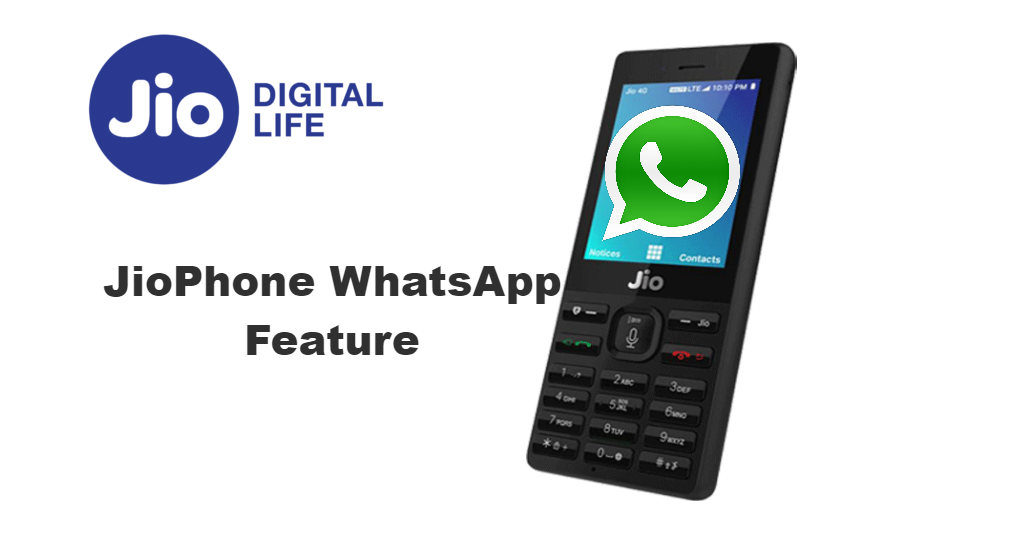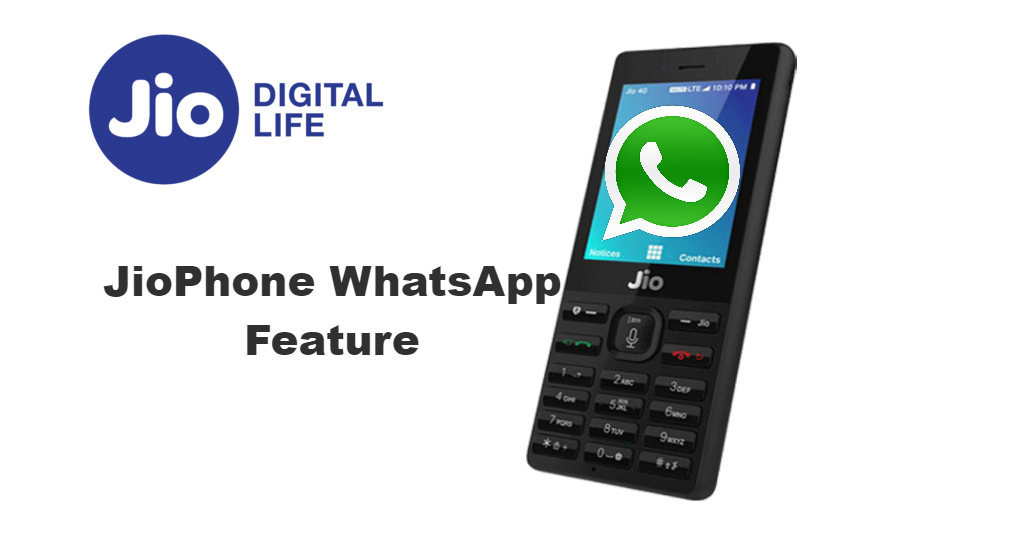 Read More:
Jio Phone 2 Next Flash Sale | Register today
Jio Phone WhatsApp Install | Jio Phone me WhatsApp
WhatsApp Working on KaiOS Support: According to WaBetaInfo (@wabetainfo), a Twitter account that tracks changes in WhatsApp's beta builds, the company is working on developing an app for the KaiOS. This means that users will soon avail WhatsApp install on Jio phone.
In an official blog post WaBetaInfo wrote, "Important references about the development of a new native KaiOS app had been found in the latest WhatsApp beta for Windows Phone 2.18.38, indicating the presence of a new platform that can be connected to WhatsApp servers."
Reliance Jio's 4G VoLTE-enabled Jio Phone had been launched with some smart features back in 2017. But, users are disappointed as feature phone does not provide WhatsApp download link for Jio Phone. The apparent demand for WhatsApp in Jio Phone has made the company consider launching in it. California-based startup Browserling has discovered the app could be used to operate WhatsApp on the 4G feature phone.
Jio Phone Whatsapp Download Soon with KaiOS Support:
The Jio Phone runs on 4G VoLTE network and hosts a slew of pre-installed apps like JioTV, JioMusic and JioCinema. The device offers support for 24 Indian languages and voice commands.
Earlier, Reliance Jio announced the rollout of Facebook app for Jio Phone users. The Facebook app on Jio Phone supports video, push notifications, and links to external content. Moreover, the app is optimized to accommodate the cursor function on Jio Phone.
Recent reports unveil WhatsApp features have been spotted, and the latest KaiOS beta brings WhatsApp for Windows Phone version (2.18.38). Yet, there is no official announcement about the Jio Phone Whatsapp Download link availability.
Reliance AGM 41, "WhatsApp has officially launched on the New Jiophone". Hopefully, Jio Phone experience will become more customer-friendly with WhatsApp Feature.
Notably, the popular app's rollout on KaiOS indicates that it thinks of it as a promising technology.
However, since last year it was being speculated that the company is in talks with WhatsApp and will try developing a separate app for the JioPhone. It seems that this will soon become a reality.
Steps to Install Whatsapp for Jio Phone:
Switch on your JioPhone and enable its internet.

Open default internet browser and visit browserling website

Enter URL: web.whatsapp.com

Select windows version (7/8) and choose the chrome browser.

Click on 'test now' button.

A QR code will be obtained on the screen.

Take a smartphone on which WhatsApp is installed. Open it and click on 'whatsapp web' option.

As soon as you select that option, camera will turn on. Now scan the QR code which is there on JioPhone's screen.

Now your same WhatsApp account (the one which is installed on a smartphone) will open on Jiophone.
Note: You can use the above method only for existing WhatsApp running on other smartphones that you own.
KaiOS Technologies has partnered with other technology giants like Facebook, Twitter, and Google. On the other hand, Jio Phone already has a special edition of the Google Assistant.
We Can Connect Jio TV on Laptops very easy
I think this article will give you the complete details regarding Jio Phone WhatsApp Download.
If you have further any doubts comment below we will help you out. And For the latest Jio news and Jio offers, follow Jiouser onTwitter,Facebook, and subscribe to ourGoogle+Community.