Buy Jio Media Cable Online | How to Connect Jio Phone to TV
After the launch of the budget JioPhone, its interesting features like Jio TV attracted the buyers. Users need to have Jio Media Cable to watch the Jio phone content on the big screen. You can connect Jio 4G feature phone to television HDMI ports with the Jio TV cable. The TV cable will be sold with two kinds of adapters and supports 720p playback on HD TVs. Since the JioPhone have only 2.4-inch QVGA display, users cannot enjoy watching videos, movies on phone. This Jio phone media cable connects the mobile to LCD/LED TV and enjoys the film or shows.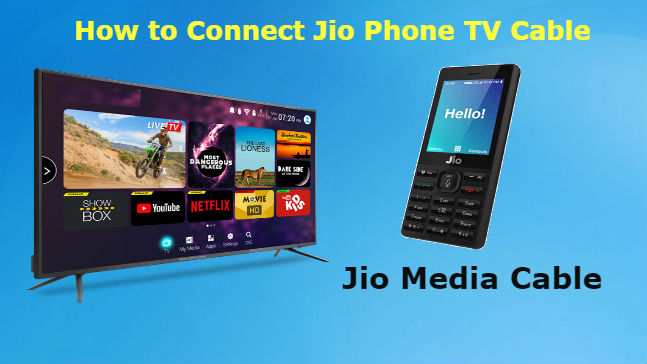 What is Jio Media Cable?
Just like any HDMI cable, even this Jio media cable works simple and acts as connect between phone and TV. Essentially, Jio Media cable is a connect to mirror screen or project your mobile screen on bigger television display. Further, the Jio TV Cable adaptor is capable of charging the Jio Phone while it is connected to TV for video playback. Videos appear in a 4:3 aspect ratio on CRT TVs and 16:9 aspect ratio on HD TVs when transmitted from the JioPhone to a TV screen. The setup works fine and the playback was pretty fluid and videos do not buffer or stutter at all. 
Buy Jio Media TV Cable Online @ Amazon, Flipkart
Here we are providing important links to Buy Jio TV Cable Amazon/ Jio Phone TV Cable Flipkart and more. Steps to Order Jio Media Cable at Amazon.
Go Amazon/ Flipkart

Click on Amazon link to Online Booking Jio Media Cable

Click on Buy Now

It will ask login details

Login with your mobile number or email ID and enter the password

Enter Delivery to Recieve Jio TV Cable

Click on "Continue"

Set your desired payment details

Confirm the Order

After Order Successfully Placed you will get a booking order message with a tracking code.
Though Jio Phone comes with wifi feature loaded, it does not have screencast feature. This it raises the need to buy Jio media cable online available at amazon.
Jio Phone Cable | Price | How to Connect JioPhone to TV
The Jio Phone TV cable will be sold separately with two different kinds of adapters. The Jio TV media cable is available for order on Amazon & Flipkart. Clients can check all queries like Jio Media Cable Price, How to use Jio media cable, how to order Jio Media Cable and other details.
How to connect Jio Phone Media Cable to TV (LCD, LED & CRT)
Connect Your Jio Phone to your LCD Or LED TV and enjoy the content on Bigger Screen. The Jio Phone TV Cable attaches to the micro USB slot on the Jio Phone at one end, and a Type A USB port on the Jio TV Cable adapter at the other end.
Initially, you must have Jio mobile with Jio SIM Card.

Required recharge with Rs 309

Now connect the Media cable with the phone & TV

Open Jio TV app & play any video

Now, you can enjoy the live stream on the big TV screen
Jio Media cable connects to CRT TVs which never disappoints people using CRT TVs. However, those users need to buy media cable for Jio Phone with RCA out adapter. Users having TV with HDMI port will purchase the other version. The Jio Phone is capable of playing back 720p videos, so if you have a television capable of rendering videos in 720p, you will be able to view content in HD.
Jio TV Cable Price
There is no such official update From Reliance Jio about the Jio Phone TV cable price. Yet, it is available at multiple e-commerce websites like Flipkart, Amazon, eBay or Snapdeal. As per the listings, the Jio media cable price listing varies between Rs.250-500. Users can check and buy the compatible cable which suits right for their TV sets.
I hope that you got the "How to Book Jio Phone TV Cable Online". Furthermore, info required Comment below with your query about Jio Media Cable. We better try to answer the query as early as possible and keep visiting JioUser further Updates. If possible, follow us on your favorite social media  Twitter, Facebook and subscribe to our Google+ Community.