The leading telecom Reliance Jio is aiming to be the largest 4G network with the best available options. The Jio Video Call app is another gesture for the users to enjoy seamless HD Video Chat. This Jio chat video calling app provides HD video calls with family and friends. The best part of the app is that it allows file sharing too besides the video calls.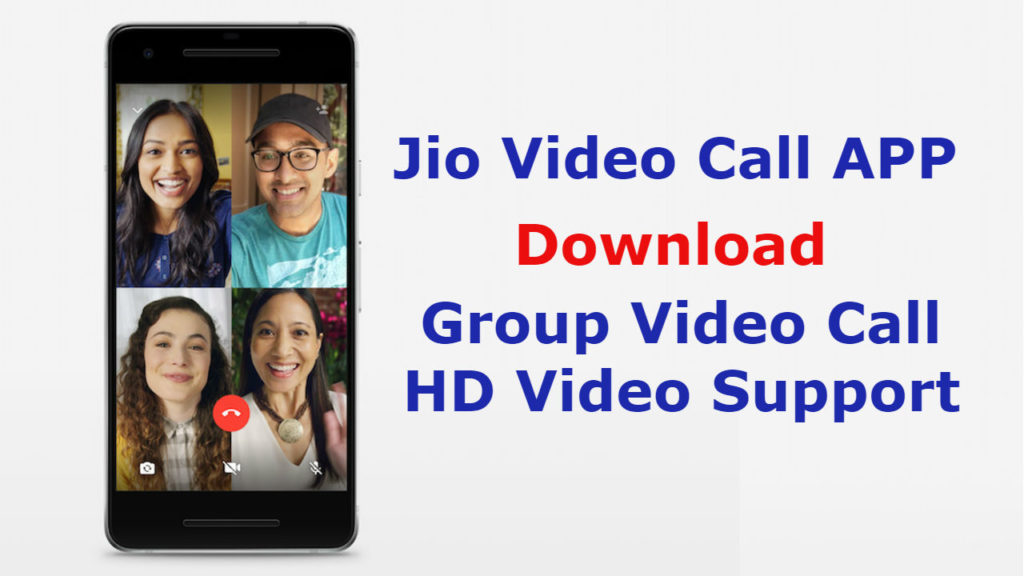 Read More:
Here is the step-by-step process to make Video Calling from Jio video call app to any 4G smartphone. This official Reliance Jio video calling app i.e JioChat provides the best HD Voice & Video calls experience. Wonderingly, this Jio HD Video call app has got low attention. So, here is our serious attempt to you provide step by step guide for Jio Video call chat app download. Follow our instructions on download video call app from Jio.
Jio Video Call App
Jio Video Call App Download: In actual fact, Jio chat app has launched the team Jio developers' way back. The app provides a slew of Jio exclusive features like group video calling in a much better way. Perhaps, you will get to know better about it only after Jio video call app install. The group chat option which allows connecting up to 5 users with great voice and video quality. Many users worry about the video call tariffs, but it's an age old practice. Jio Chat app offers you free video calls with high-quality experience. All you have to do is Install Jio video call app and start making video calls with your friends and family. Be it local or international, JioChat works well for both voice and video calling.
Steps to Install Jio Video calling App: JioChat
Jio Video Call: JioChat app is available for download at Apple's App Store or Google Play Store. Users can download it very simple like any other app. The activation is very simple and the process is just like any other app install.
How to Make Video calls with JioChat
Here we detail you about how to do Jio Video Calls from your smartphone for Free.
Click on '+' menu on 'Chats' tab for calling.

Then click on 'Video Call' icon.

This will display the JioChat

Click on the Video Call icon on the right-hand side to start a call.

Also, you can click on the profile picture and press the Video Call icon to start a video call.
Click the "Video Call" icon on the horizontal menu at the top of the chat window if you are in other chat session and wish to make a video call.
The 'Chats' tab lists the log of the previously initiated chats with friends. You can simply select their name on 'Chats' tab by scrolling or by using the search feature and click on the Video Call icon next to their name.
Once the user picks up the call, the video chat begins. A small video feed displays your cam capture and the bigger one displays the one you called.
NOTE: It is recommended to use a wireless LAN or WiFi network or a 3G or 4G operator network for calling. Currently, Bluetooth headsets are not supported by JioChat.
It is always appreciated to Jio Video Call App by the Reliance Jio network. Enjoy Jio HD Video Calls with your family and friends rather than any third party Application in your Jio Phone.
Jio Chat Video Calling & Voice App
JioChat enables you to connect with your contacts through video calls, free audio and text messages. Experience higher efficiency voice and video calls with Jio Chat for your daily communication. Furthermore, it is an efficient way for messaging, high-quality voice & video conferencing experience.
JioChat Features:
Share files of any format, up to 100MB

Share fun stickers: Over 1000+ fun stickers representing diverse flavours of India

Create a Group up to 500 members

Connect with up to 5 friends through Audio/Video conference

Make doodles

You can also choose all major Indian languages
Jio Phone users get the exclusive Jio Phone video call app for the 4G enabled feature phone. Perhaps, the first ever phone in the segment to get the high-quality video call. However, the feature limits few as the other user must be a Jio 4G phone user. Yet, it is considerably a best choice for feature phone users.