Jio Giga Fiber Launch Date:The current Jio Giga Fiber preview offer gives ultra high-speed broadband up to 100Mbps for 90 days along with monthly data 100GB and complimentary access to Jio's Premium Apps. Mukesh Ambani officially announced JioGigaFiber Launch Date on Reliance 41st AGM (Annual General Meeting) is expected to offer upto 1 Gbps download speeds and 100 Mbps upload speed.Reliance Jio Fiber Registration will commence from August 15, 2018. As this is a preview offer, there are no installation charges levied but there is a refundable security deposit of Rs 4,500 taken for the ONT device (GigaHub Home Gateway). This amount needs to be paid through Debit card, Credit Card, Jio Money or Pay TM.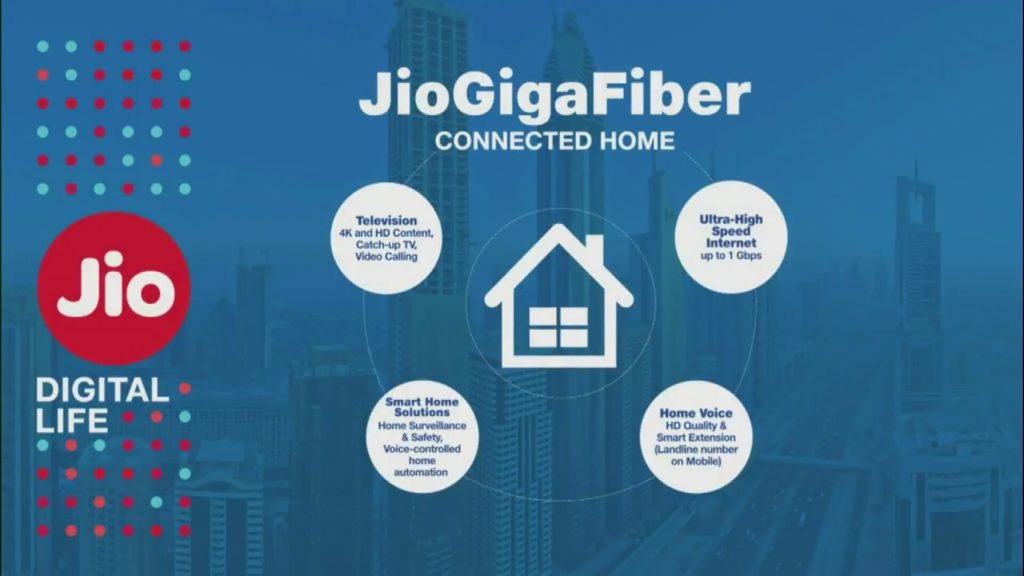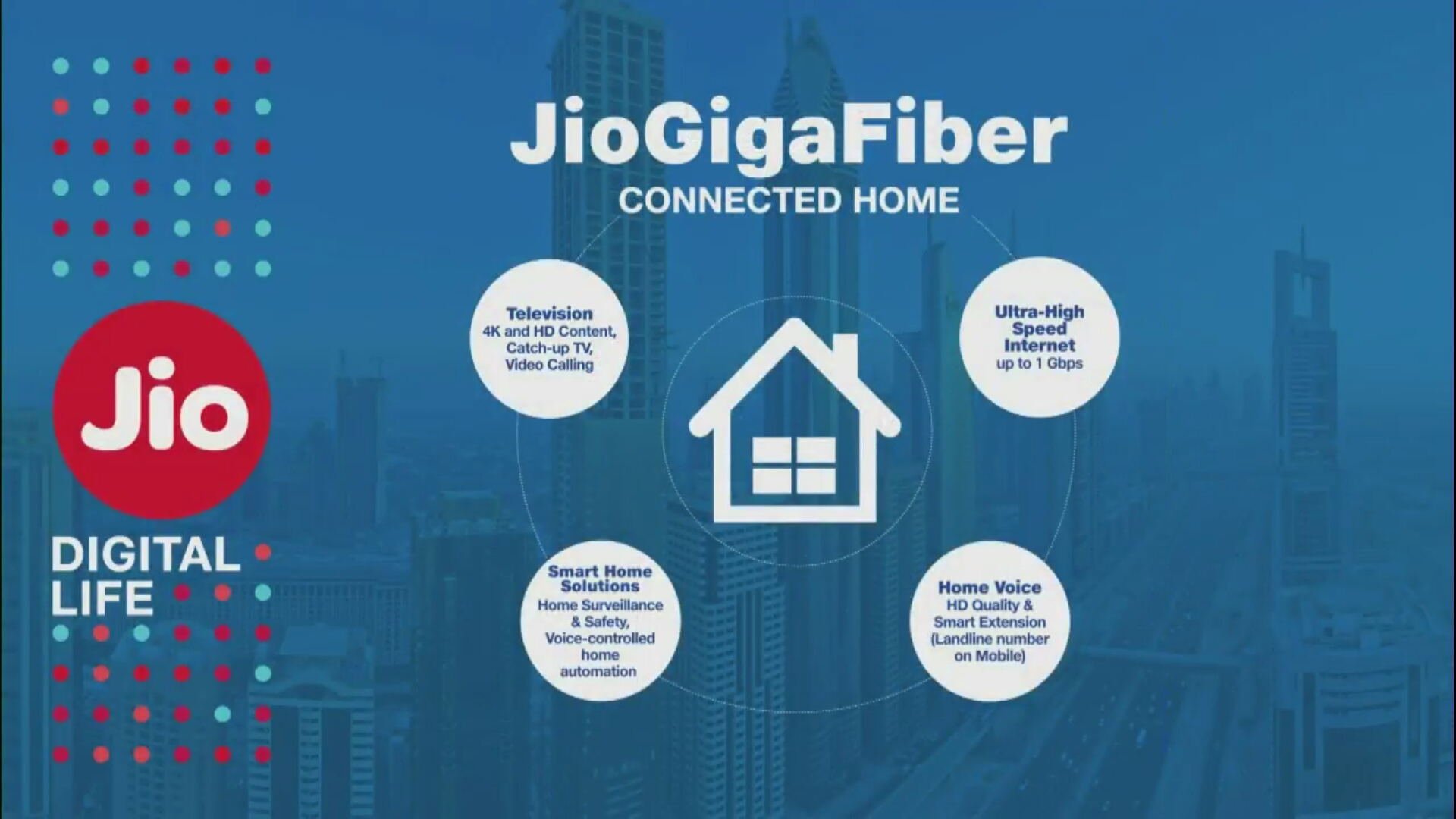 In case, you consume 100 GB of your data quota within a month you can continue to enjoy our high-speed internet services by performing a complementary data top-up of 40 GB via MyJio App or through Jio.com. Jio Fiber will come up with a set-top box for TV. It will have enabled voice command feature for TV. Besides, it will also have a TV calling feature.
Jio Giga Fiber Launch across 1,100 Cities
Reliance has officially launched biggest greenfield fixed-line broadband service or High-Speed Internet Jio GigaFiber fibre-to-the-home (FTTH) broadband services. RIL Chairman said, the Jio plans to extend fiber connectivity to homes, merchants, small and medium enterprises and large enterprises simultaneously across 1,100 cities in India. Jio Giga Fiber main motive is Digital Free India. We hope Jio Broadband Connection is going to provide Advanced Fiber based broadband connectivity solutions and provides speed up to 1GBPS with affordable tariffs.
Jio Fiber Registration Online
Interested customer will register for the Jio Fiber Internet service from August 15 via Jio.com or MyJio. The Jio will prioritise the rollout of Fiber broadband services in localities based on the highest number of registrations received from you. Jio GigaFiber will compete with leading broadband service providers, as well as satellite cable operators.
Under Jio Giga Fiber, other services such as Ultra HD entertainment on Jio TV, multi-party video conferencing, voice-activated virtual assistant, virtual reality gaming and shopping, and smart home solutions will be provided to subscribers . Users will also be able to connect VR headsets to their Jio GigaFiber network and view 360-degree content in 4K resolution, Kiran Thomas, President, Reliance Industries Limited, said.
Jio Giga Fiber Offers Connected Home
Jio TV
4K and HD Content
Catch Up TV
Video Calling
Jio Fiber Speed
Ultra High-Speed Internet Up to 1 Gbps
Jio Smart Home Solutions
Home Surveillance & Safety
Voice Controlled
Home Automation
Jio Home Voice
HD Quality & Smart Extension (Landline number on Mobile)
Jio TV calling, Isha Ambani, said, "You can call every other TV that is powered by Jio Giga Fiber. You can also call a mobile or tablet connected to every network. Of course, the best experience will be on the Jio network." Commenting on the broadband services, she said, "Gone are the days of Mbps, now it will be all about Gbps."