Group Talk App: Reliance Jio has introduced a new Android app on Google Play Store allowing Jio users to make VoLTE group conference calls. To enjoy group calling on you have to download an app called the JioGroupTalk from the Google Play Store. Exclusively available for Jio users the "Jio Group Talk", allows you Group calling up to 10 people at once, and comes with 'lecture mode' (One member speaks and others listen). Easy to use and experience to talk with more than one at the same time. No need for any conference invitation just one click to call group of employees/friends/family members. The device supports HD voice calling and as we mentioned, is available to only those that have a Reliance Jio SIM on their phone.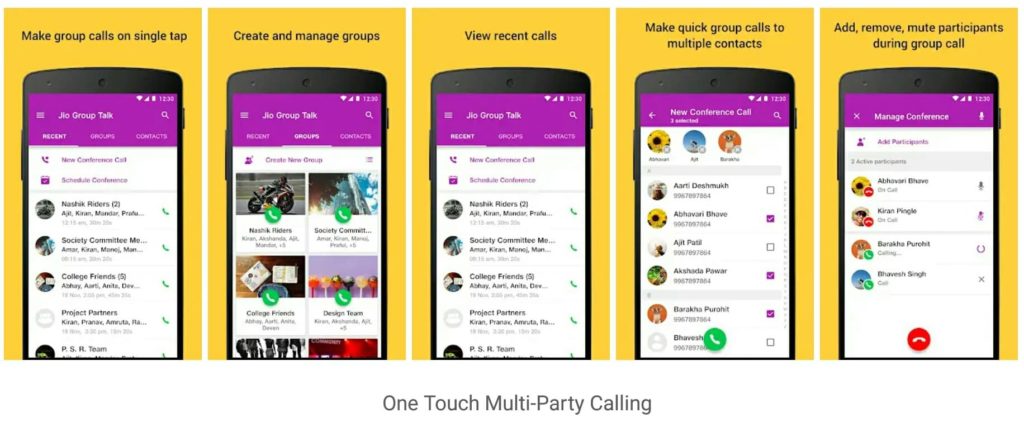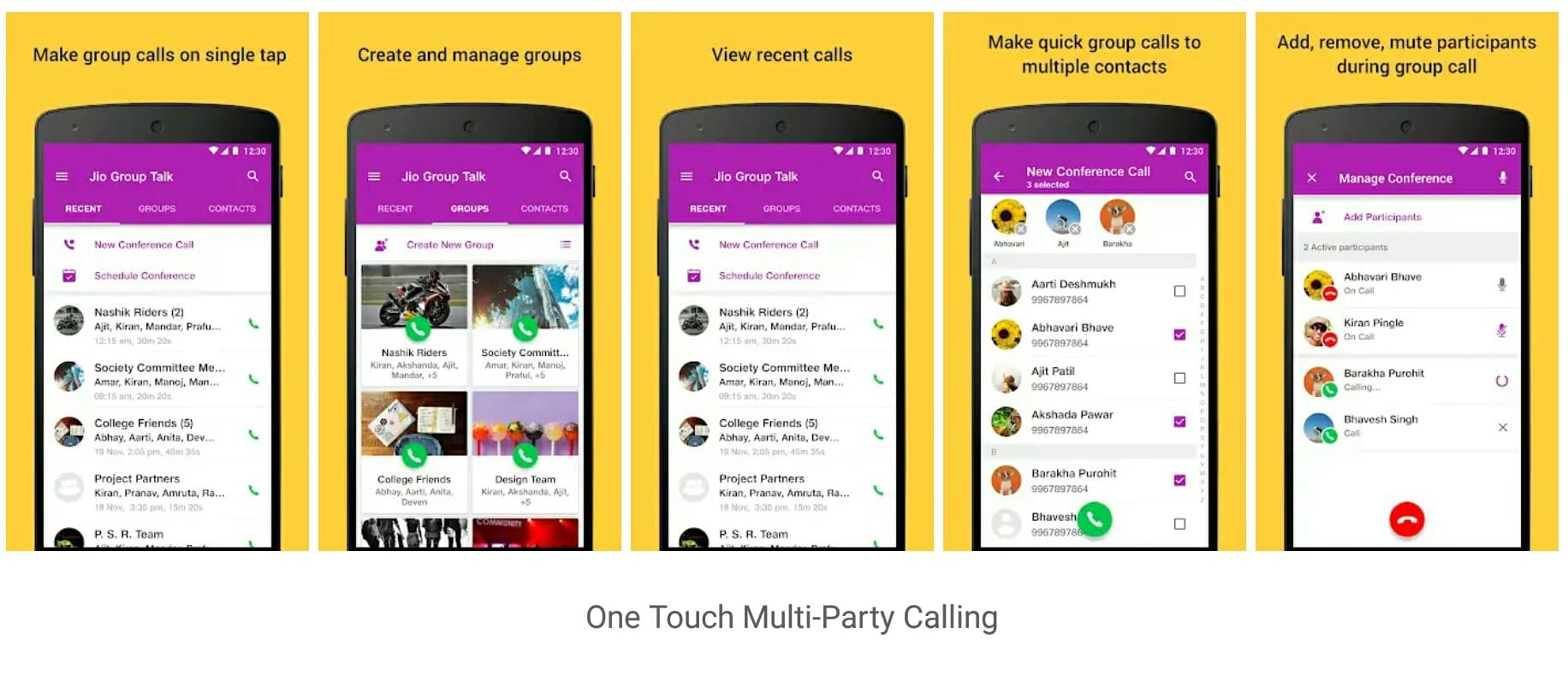 Read More:
Jio Group Talk – One Touch Conference Calling
The Jio Group Talk App is available only for Android users and isn't listed on the App Store for iOS users. After downloaded from Google Play Store, users need mail their mobile number to [email protected] to register for JioGroupTalk and Jio team will get back to you shortly.
Jio Group Talk allows you can make different groups on the app and activate conference calls whenever. Once the members are selected, they will receive an invitation to join the group. Only admin has control over the group like add or removes group members. Now it's working on 'Lecture Mode' which will let only one member speaks in the conference call.
Top Features for Jio Group Talk App
Jio Group Talk app as a "One Touch" Conference Calling feature exclusively for Jio users.

Lecture Mode – One member speaks and others listen

Create and manage group conference calls for up to 10 people.

No need to add users one by one. Select multiple contacts in one Go.

High-Quality Voice

HD calling support to enable high-quality HD Conference Calls.

Real Time Conference Set Up.

Send Conference Invitations to all selected members in one click and manage them during the conference.

The Admin can add or remove participants from the conference call, mute participants if they so desire, reconnect them, and even turn on lecture mode that allows only one person to speak while the others will listen.
How to download Jio Group Talk App
The Jio Group Talk is available only on Android devices for now.
If you have a Jio SIM, you can download JioGroupTalk from PlayStore on your Android device.
Once you download the app, you will need to "Create Profile" using your name & Jio number and enter an OTP that is sent for verification.
Once the registration process is successful, you will be able to use the JioGroupTalk. Ensure that your Jio SIM is active, and the SMS and calling facility is turned on.
This app aims to simplify group calling the process Convenient and Quick Way.I think this article will give you the complete details regarding Jio Group Talk App – One Touch Conference Calling.
If you have further any doubts comment below we will help you out. And For the latest Jio news and Jio offers, follow Jiouser onTwitter,Facebook, and subscribe to ourGoogle+Community.