As JioPhone is the first ever 4G feature phone, it claims many users attention in the segment. Despite the low price, the device has many smartphones like features in a simple feature phone. Video calling is another boon to the users who wish to have the feature in low price phones. This new Jio Phone video calling adds more interest to buyers' altogether. Here we provide a detailed and step-by-step process on how to do Video Calling from Jio Phone. Know fact is that Jio 1500 has provided a video chat feature like any other smartphone. Now, this Jio Phone video call can be done for any Android phone as well as other JioPhones. Just like WhatsApp, Users can install Jio video call App on their Jio Phone registered with mobile numbers. The app accesses all the contacts and allows you for video chat with family and friends.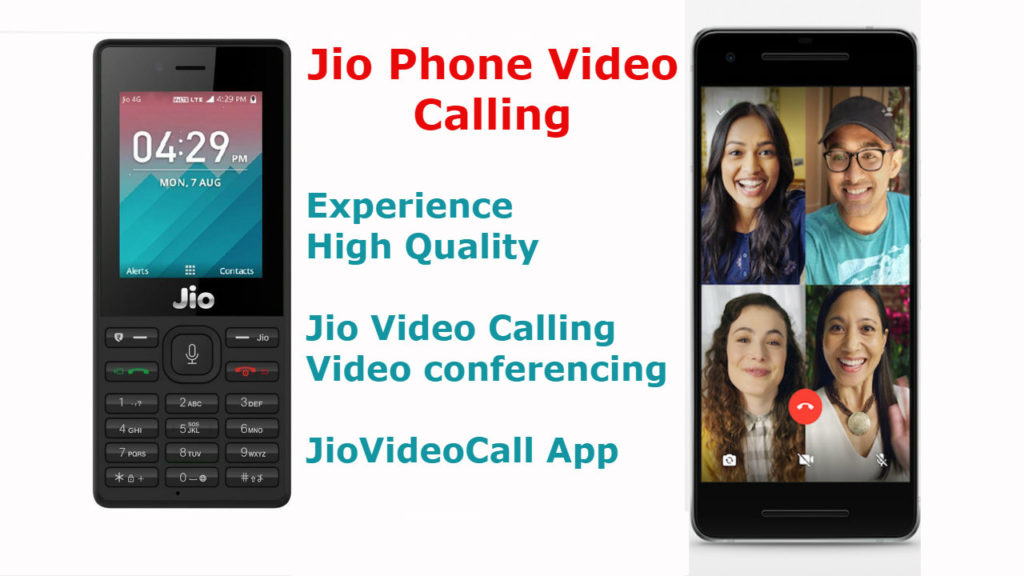 Read More:
Jio Phone Recharge Plan Rs 49 | Unlimited Calls | 1GB Data
Jio Phone Recharge Plan Rs.99 | Unlimited Voice Calls | 14Gb 4G data
Jio Phone Recharge Plan 153 | Unlimited Voice Calls | 42GB Data
Jio Phone Video Call App Download
Jio Phone video call App comes installed with the device along with another slew of features. Few users are still unaware of the Jio Phone Video Call step-by-step process. So, here is out an initiative to provide clear details about it along with Jio Phone Video calling App settings.
How to Open Jio Video Calling App in Jio Phone?
You need to open Menu and You will get a dedicated icon of "JioVideoCall" App in the Menu.
Click on "JioVideoCall" icon to make video calls.
It will show you the list of available contacts who are usingJioChat.

Saved contact numbers list appear on your screen.

Tap on the number whom you wish to start a Video Call.
That's a very simple step by step guide to make Jio Phone Video Calls to any android phone. So it wouldn't be any much difficult task to follow. Now, sit back and enjoy Jio phone video calling feature with your friends and family.
Note: This is a live video call application, it requires active data connection to work. Ensure you have decent internet speed for hassle-free working. So, you need to always keep your Jio data on for an un-interruptive video call.
On the other hand, both the caller and recipient must have VoLTE compatible 4G handset along with JioChat app installed in it.
Start video call in Jio Phone:
You start making Jio video calls in either way
Contacts/Address Book: Select a contact and tap the camera icon
Phone Dialler: Enter a mobile phone number and tap the camera icon (receipt must have the app)
Call History logs: Select a phone number from the call log indicated with a camera icon
You can upgrade Jio HD Voice call to a Video call during call by tapping the Switch icon. However, video will start streaming only when the recipient accepts the video call request. While other handsets offer the same call switch gesture under 'Modify Call' setting. Click on Modify call and select Video call.
Despite the complaint that Jio Phone WhatsApp and Facebook is missing, video chat feature attracts the users. Jio's move to provide dedicated video calling app inbuilt boost the device sales. Also, this serves the video call needs even to the budget buyers. All-in-all, this cut downs the need to search for any other third party app to make a video call in Jio Phone.
I hope that you got the "How to setup Jio Phone Video Calling Settings". Furthermore, info required Comment below with your query about Video calling App. We better try to answer the query as early as possible and keep visitingJioUserfurther Updates. If possible, follow us on your favorite social media Twitter,Facebookand subscribe to ourGoogle+Community.